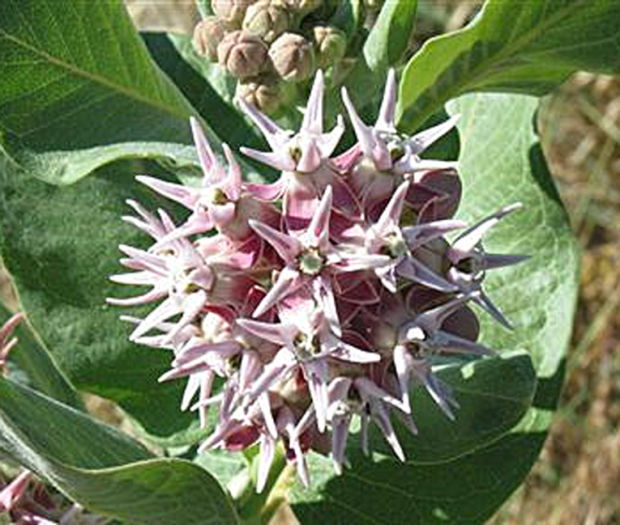 We define a weed as a plant growing where it is not wanted. Some individuals call milkweed a weed because it grows where they do not want it. This controversial plant is actually a native in Montana. Don't be confused by the name milk-"weed." Yes, this plant is potentially toxic to livestock which for many ranchers puts it high on their list of plants to eradicate, understandable.
On the opposing side this is a critical plant for Monarch butterfly habitat as they migrate through this region. In recent years the conservation of milkweed plants has become a priority based on a drop in Monarch butterfly population numbers. A Ravalli Republic article from Feb. 19 announced the partnership created among Canada, Mexico and the United States for the conservation of Monarch butterflies which can include preserving milkweed plants throughout the migration route which includes Montana. In our state we have seven native milkweed species. Showy milkweed (Asclepias speciosa) is in Ravalli County. We also have observations of the milkweed dependent Monarch butterfly.
Showy milkweed is a perennial forb with a star shaped, rose colored flower. This plant reproduces from seed dispersal as well as from deep rhizomes. Many times one can find several milkweeds clumped together from root reproduction. This is beneficial to Monarch caterpillars. As a defense mechanism the caterpillars drop to the ground and play dead. Once the predator has moved on, the caterpillar will search for the nearest milkweed stalk to climb up again. The milky sap is toxic and not palatable to predators. This protects the plant as well as insects that eat it. When Monarchs feed on milkweed leaves they are protecting themselves from predation because they take on the toxicity and the bitter taste of the milkweed.
Monarch butterflies use showy milkweed as a host for their eggs when they head north from Mexico to Canada in the spring and as food as they make their journey south back to Mexico in the fall. Milkweed is the only plant Monarchs will use for their reproduction process from laying their eggs on the underside of the leaf to the larva and chrysalis (pupa) stages whereas they can use a variety of nectar producing plants as food during their southern voyage.
Showy milkweed has a colorful ethno botanical history as well. According to Montana Native Plants and Early Peoples, the Flathead Native Americans used the "fresh roots chewed or dried, pulverized and boiled" as a gastrointestinal aid. The Cheyenne allowed the milky juice to harden and used is as chewing gum. They ate the inner layer of immature fruits and consumed milkweed shoots raw or cooked the stalks. Along with the Crow, the Cheyenne boiled the flowers and unopened buds with soup, meat or gravy for a meal. The Crow ate the seeds raw and used the milky juice as a temporary branding paint for livestock. Other Native Americans outside of Montana found that the inner bark could be made into a thread used for tying and binding. The list of milkweed uses goes on. The shoots are said to taste like asparagus or green beans and the pods can be pickled (note: please do not eat this plant without medical supervision).
Because showy milkweed is a native to Montana, the Ravalli County Weed District cannot target this plant as a weed. We only manage Montana state listed noxious weeds for eradication. This is an important plant for Monarch butterflies and should be protected. If you do have it growing where you don't want it, making it a weed to you, then mitigate. If you remove it from where you have livestock, then plant it in your garden. It will only attract butterflies and have "showy" early summer blossoms. If you feel like reducing the seeds then gather the pods in the fall and make yourself a milkweed down jacket or fill a life preserve with this naturally buoyant fiber for yourself like they did during World War II. If you have any questions or comments about showy milkweed or noxious weeds contact the Ravalli County Weed District at 777.5842 or at www.ravalli.us and navigate to the Weed District Department.