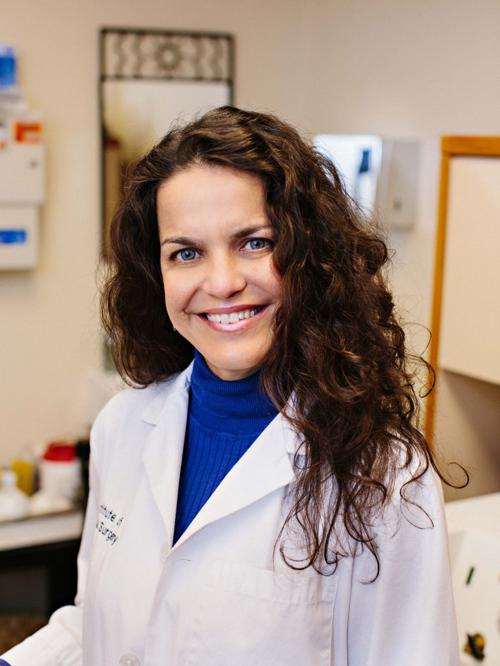 Women in various cultures around the world have been engaging in regular body hair removal for hundreds and perhaps even thousands of years – and today in the United States, the cultural norm is for women to shave, wax, tweeze, or otherwise deplete any number of hairy areas, from underarms and legs to eyebrows and upper lips.
But although men do not have a long history of body depilation, recent research has shown that more men are engaging in more habitual body hair removal – and on more areas of their bodies. In fact, a 2009 study found that 84 percent of men in the United States now engage in some type of body depilation besides shaving their face. Another survey, this one taken in the United Kingdom in 2014, found that 17 percent of hair removal clients in London are now men, a significant increase from just a few years ago.
The growing trend of men's body hair removal paired with the growing popularity of laser hair removal has combined to create a larger number of men engaging in laser hair removal.
For generations, male body hair has been relentlessly associated with masculinity, strength and manliness. In fact, the only hair issue that has bothered the men of the past decades is hair loss and baldness. However, in recent years, the acceptable locations and amounts of male body hair have changed throughout the culture. Research shows that while chest hair is still seen as a sexually attractive trait among men, most women do not find excessive back hair sexually attractive.
In addition, there has been an overall societal shift in the importance of general grooming and cleanliness, especially focused on trimming hair and removing hair in certain areas, such as the neck, between the eyebrows, on the shoulders, and in the genital area. While many men wish to keep the hair on their chests, arms, and legs, they often wish to limit the amount of hair or the exact location of the hair.
Understanding hair removal options for men
The razor has long been the hair removal tool of choice for men, as shaving is the most common hair removal technique for beards and mustaches. But as the wish for other types of body hair removal has grown, more men are seeking alternative strategies that have benefits over shaving: strategies that have longer results, minimize ingrown hair, and save time.
The gaining popularity of laser hair removal
Since its inception two decades ago, laser hair removal has become an increasingly popular choice for women seeking permanent solutions to reducing unwanted body hair. The procedure is the most popular cosmetic procedure among women under the age of 35 and the second most popular cosmetic procedure among women under 35 (only Botox is more common). Laser hair removal has a number of benefits:
• Laser hair removal only necessitates a few sessions to see results.
• The results of laser hair reduction are often permanent.
• Over time, laser hair removal costs less than regular waxing sessions.
• The procedure is fast and accurate.
Laser hair removal basics
Very simply, laser hair removal uses light to affect hair follicles. The wavelength of the light targets dark hair, destroying it in less than a second without harming the surrounding skin. Getting laser hair removal can just take a few minutes when targeting smaller areas, like the lip, or around an hour when targeting larger areas, like the legs or back.
There are many medical devices for laser hair removal on the market. Some are better than others. At the Surgical Arts Center, we have a state-of-the-art device that delivers the highest light density per area of any device on the market. You can think of light density like you do pixels in a digital photo: the more pixels the sharper the image. With laser hair removal machines, the higher the light density, the more effective the treatments.
The benefits of laser hair removal for men
Laser hair removal for men is ideal for a number of reasons. Men often have darker and coarser body hair than women, which is especially ideal for laser treatments. Men are also often seeking permanent hair removal from a large area, such as their back or chest, and laser hair removal is able to accomplish this relatively quickly. Finally, laser hair removal can be accomplished over just a few sessions, so men do not need to worry about upkeep and ongoing grooming as they would with solutions like shaving and waxing.
Laser hair removal requires around 8-12 sessions to be fully effective and remove most of the area's hair. These sessions usually take place about 5-8 weeks apart for maximum effectiveness. Hair that does continue to grow back will be thinner and lighter than before. Each session lasts under an hour and the patient can return to normal activities right away. Although most people do not find laser hair removal to be painful, patients have a range of experiences and those with sensitive skin may feel some discomfort. The level of discomfort The level of discomfort often depends upon the thickness of the hair being removed and the sensitivity of the area that is being treated.
Laser hair removal at Surgical Arts Centre
We offer laser hair removal treatments at our medical spa, run by Dr. Lisa Pacheco. Both men and women have taken advantage of this efficient, fast, hair reduction therapy since we began offering it. To learn more about this and our other medical spa offerings, we encourage you to speak to our team today.
Questions and or comments regarding this week's health column please contact Lisa Pacheco, DO at the Surgical Arts Centre, 1201 Westwood Drive, Suite A, Hamilton, MT 59840 or 805 S. Reserve Street, Missoula, MT 59801. Working together to build a healthier community.