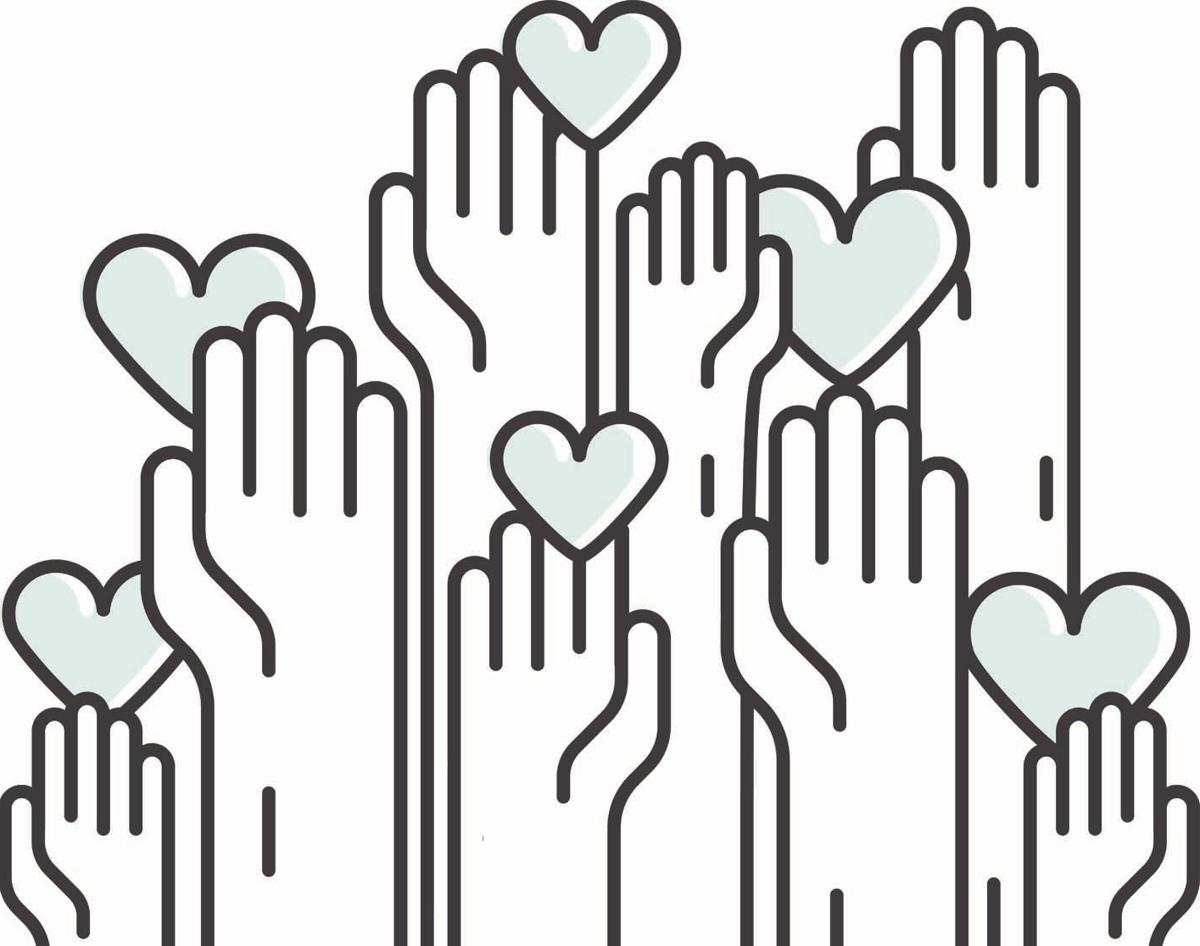 If the "Season of Giving" is now, Bitterrooters are once again guilty of over-achieving. The year 2018 will be remembered as a year of giving and healthy growth in our community with so many wonderful causes that pulled at our heart strings and opened our wallets.
Together, we've supported children and adults fighting cancer and families recovering from unforeseen tragedies. Economic upswings have helped more of us offer a hand up and those angel tree ornaments as schools and businesses are disappearing almost as fast as they are hung on the tree.
We have a long-anticipated skate park completed within view of the cranes constructing a state-of-the-art surgery center at Marcus Daly Memorial Hospital. Our many nonprofit organizations received an uptick in individual and business donations this year and Emma's House moved to a new beautiful home and SAFE received a $10,000 grant from GSK. We are taking care of our elderly population with the addition of several newly constructed facilities to help with memory care and assisted living.
Tax support, initiated by the majority's votes, is providing new, safer digs for our police department and an amazing sports complex at Hamilton High School, which will benefit our local economy for years to come.
The young and old reached lofty goals after successful hometown fundraisers for chocolate and daffodils, dinners and raffles, barrel races and rodeo events, homemade crafts and coupon cards. Farmer's Markets and artist's donations have been more vibrant than ever.
If each of us set a $20 bill on the counter every morning, we could easily find a worthy recipient – including academic clubs, performers and sports teams needing to travel a bit to compete and excel. Some have given much more to support these aspiring groups and individuals.
For the melee of political tension that abounds, we can all be grateful for a democracy where we're free to support organizations, businesses and individuals that align with our personal values and interests. I believe we can have a direct impact on the health and well-being of our community by our personal, day-to-day investments.
For me, seared 2018 memories include:
• Dawn breaking on an October morning as runners and walkers gathered in costumes for the Colors of Cancer 5K race. One woman emerged with a walker, determined to participate in the Survivor's Walk after receiving an exhausting treatment for her second battle with cancer. Thank you to those who offered her hope and a public event to look forward to.
• Snuggling with friends and neighbors on a brisk November day as we cheered our Hamilton Broncs for the inaugural game on the new turf field. So many volunteers lined the entry passing out programs and selling sweatshirts, hot chocolate and popcorn. Thank you to those who regularly spend weekends and weeknights giving time and means.
• Witnessing the continued investments of time and resources to maintain public places like Steve Powell Park on the banks of the Bitterroot River. So many volunteers work to protect habitats and the natural beauty that surrounds us. Thank you to those who supported my son's Eagle Scout wildlife project this year and all other youth projects that give back to our community.
• Attending many fundraising dinners where dozens of hours were spent by volunteers to raise money and make social memories worthy of an online post. Thank you for sharing your creativity, local vendor's specialties, organizational skills and friendship.
• Attending just one of our school's scholarship assemblies last spring and realizing the impact of legacy gifts that are prudently planned and efficiently executed so that generations will continue educational pursuits and discovery of their potential. Thank you to the donors and the administrators of such endowment programs that invest wisely in future generations.
• Having my eyes well up with tears as my 4-year-old foster daughter walked on to the Victor stage in pink ballet slippers thanks to patient dance instructors who teach that hard work and grace really do make young dreams come true. Thank you to those who work behind the scenes to regularly offer amazing productions on our rural stages.
It's hard to imagine the coming year will be just as productive and spurred by philanthropic giving, but I have no doubt that needs will arise and worthy causes will require private and public investment. The more we proactively plan to give, the healthier our community will continue to be. The forward propulsion and exponential results of giving our time and means will unite us in common goals of good. I look forward to all that is to come.
Stacie Duce is the Director of Philanthropy at the Daly Hospital Foundation and is a board member for the Performing Arts Council. She and her husband are raising eight children who benefit constantly from the generosity and healthy support of our community. The health column project is brought to our community through a collaborative between Marcus Daly Memorial Hospital and the Ravalli Republic. For questions and or comments about philanthropy, please contact Stacie Duce, Director of Philanthropy at the Daly Hospital Foundation, 1200 Westwood Drive, Hamilton, MT 59840 or call 406-375-4674 or visit mdmh.org/give.
Build your health & fitness knowledge
Sign up here to get the latest health & fitness updates in your inbox every week!