A love of powwows brought Putt Thompson, a dairy farmer from Texas, to Montana, specifically to see the Crow Fair some 43 years ago. A young woman named Jill whom Putt had known since they were 13 years old would eventually find her way to Putt and Montana and, as life goes, they would get married and settle in Wyola on the Crow Reservation.
To make ends meet, Jill taught school in Wyola while Putt took a job driving the first tour bus in what is now the Little Bighorn Battlefield National Monument. Putt says with his infectious grin, "I learned very quickly how much I didn't know about the history of the battlefield."
With a steady stream of visitors stopping at the Battlefield, the couple saw an opportunity to capture the attention of visitors with a gift shop, which they opened in 1985, directly across the highway from the battlefield. The next logical step was opening a café in 1988 for the convenience of travelers in the area. Today, the Custer Battlefield Trading Post is housed in a log building designed after the 1877 Fort Custer Hospital and includes a café, gift shop and a gallery all under one roof.
The café is renowned for its Indian taco. Oprah Winfrey did a roundup in July 2017 of her favorite food finds in every state for her magazine O, The Oprah Magazine. The Thompsons share with great pride that their Indian taco was the Montana selection.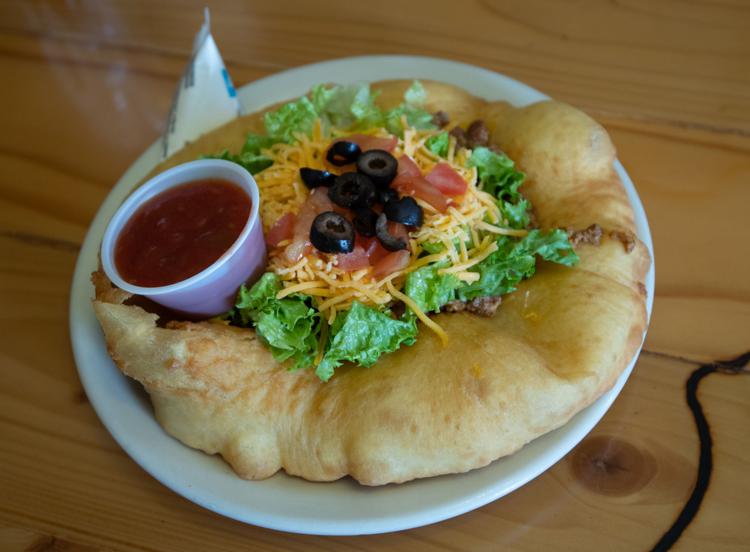 I instantly know what I'm ordering for lunch!
An Indian taco consists of puffy fry bread, topped with taco meat, beans, cheese, lettuce, olives and tomatoes, served with a side of salsa and sour cream. The fry bread covers my plate, so I do my best but can only finish about half. Pam Dahle, part of the wait staff, stops by with a bottle of honey and says, "Put that on the edge of your leftover fry bread and you have your dessert." Pam's suggestion was spot on — the fry bread morphed into a sweet doughnut-like dessert with honey drizzled on it.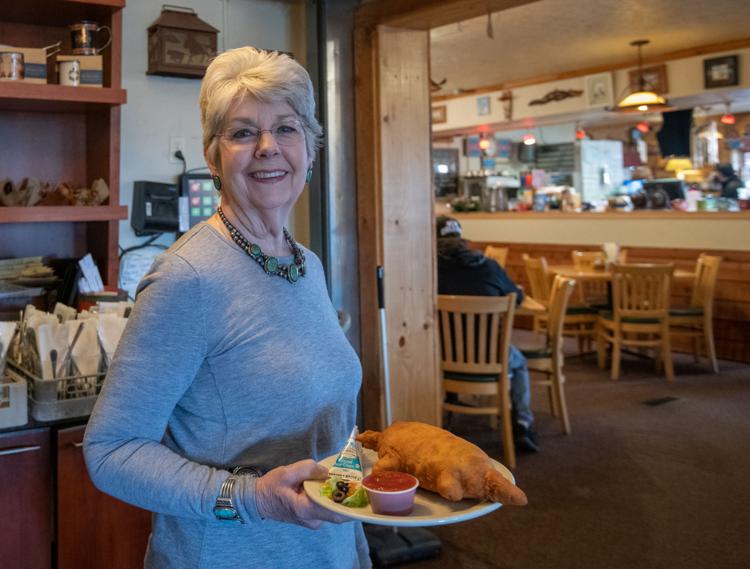 Fry bread is a mixture of flour, salt, baking powder, canned milk and warm water. There is no yeast. Its puffiness comes from deep fat frying in canola oil. A popular variation of the Indian taco at the Trading Post is the bear paw, featuring taco meat and cheese encased in fry bread dough, then shaped to resemble a bear paw before frying to a golden brown.
The café is open 8 a.m.-8 p.m., seven days a week, offering breakfast, lunch and dinner. Homemade soup served with fry bread is offered daily for $9.75. Beef stew, chili, potato, chicken noodle and cowboy soup (hamburger and vegetable) are on the menu, depending on the day. Homemade pies include apple, blueberry and cherry fruit pies, along with chocolate, coconut and banana cream — just like Mom used to make. Steaks are their specialty and feature sirloin, ribeye, flat iron and ranch steak, all made from Certified Angus beef grown locally. Buffalo burgers and steaks round out the meat offerings.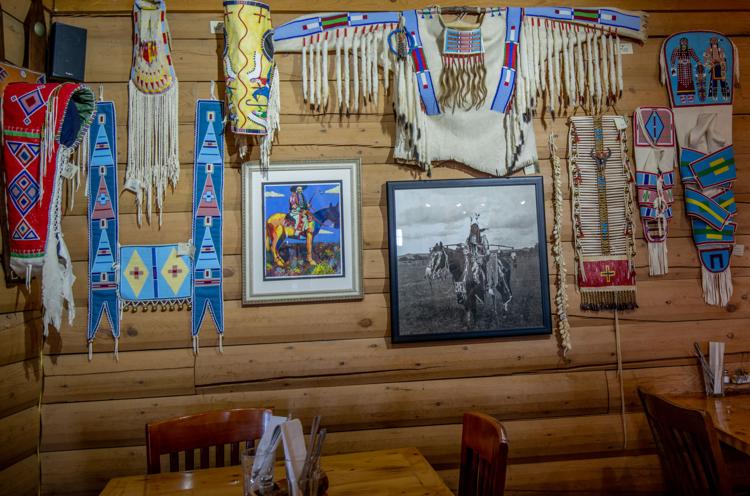 The walls of the café serve as a gallery, with paintings, beadwork and a collection of locally made beaded Crow and Cheyenne cradleboards on display, stunning examples of craftsmanship. The unique option at the café is to order, then go and wander the gift shop and gallery. The wait staff will alert patrons when their food has been brought to the table. In the summer, outdoor seating is available.
Over the years, the Thompsons have embraced and shown great respect for the culture of the Crow and Cheyenne Indians. They hire about 95% of their staff from the local tribes. To help sustain the local economy, Putt Thompson commissions local artists and craftspeople to create original pieces of art and follows through with displaying the work throughout the Trading Post.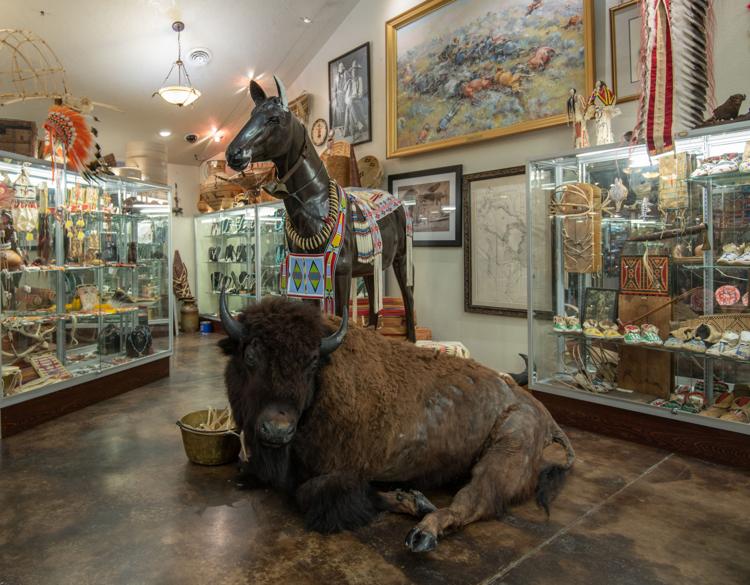 For the couple, the goal from the start was not only to provide needed services for travelers, but to help them gain a better understanding of Montana's Indian culture and history. By my estimate, they have more than succeeded in meeting their goals.
Get Putt talking about a piece of art or an old photograph and you'll quickly see how passionate he is about the land and people where he and his wife call home. If they can get away for a short time during the Crow Fair, you'll find them enjoying the very event that brought them to Montana.
---