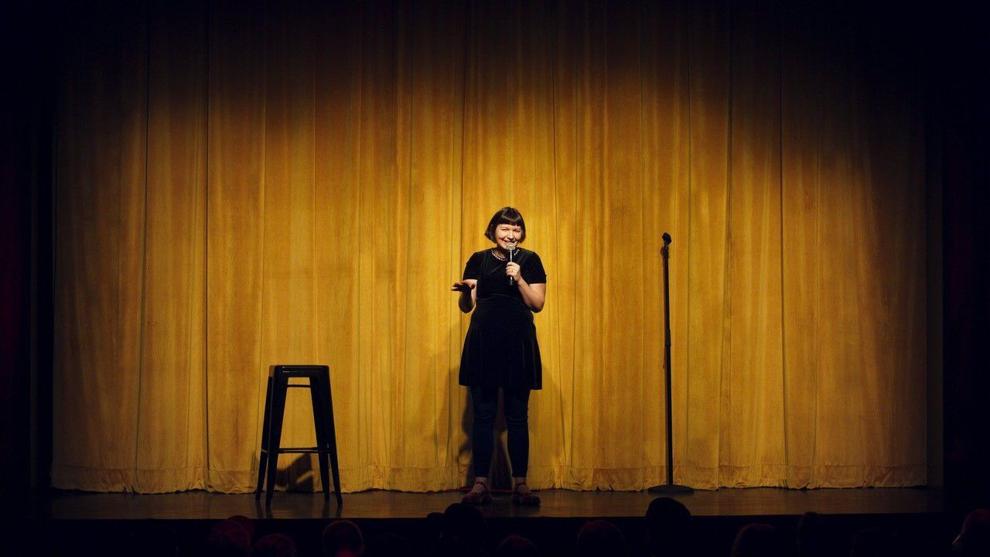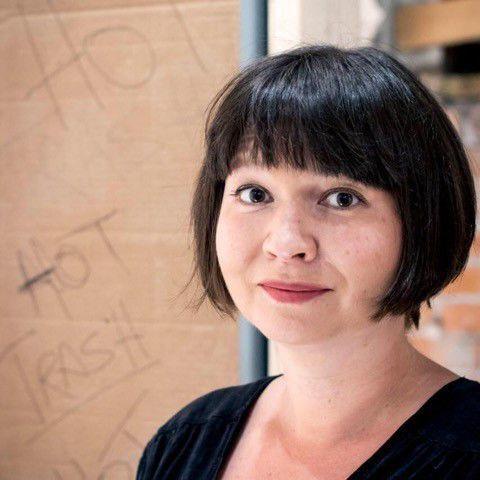 Sarah Aswell was recently named one of the Best Unknown Comedians in America by Thrillist, a compliment she describes as also an insult. The alum of HBO's Women in Comedy Festival and the Big Sky Comedy Festival, Aswell's work has appeared in The New Yorker, McSweeney's, Reductress, MAD Magazine, National Lampoon, The Advocate, and Vulture, among others.
The COVID-19 pandemic has created plenty of challenges in Aswell's life. She's still working full time as the content manager at a small startup tech company in Missoula (Submittable), as well as an arts and entertainment columnist for Forbes, and is wrangling young children who are at home during the pandemic. Her lists of books to read and entertainment to consume are wide-ranging, and she shares a bit of what's keeping her busy. 
What book are you currently reading? Is there a book you are looking forward to pulling off your shelf? What about one you're eager to order?
I usually read a ton, but right now I'm working full time, don't have childcare, and have two young kids who need guidance to learn virtually. But I've been crawling through a couple of things in 15-minute chunks. "Heartberries" by Terese Marie Mailhot is a gorgeously written memoir that reads like a prose poem. "How To Change Your Mind" by Michael Pollan is a fascinating look at the use of psychedelics as medicine through history.
Locally, I've recently been blown away by both Kim Zupan's "The Ploughmen" and Chad Dundas' "The Blaze." Both are beautifully written and fast-paced thrillers.
Poems are the best to read right now. They help me process some of my tougher emotions and they don't take the prolonged amounts of concentration that are hard to muster these days. Rachel Fields has a super accessible and moving daily poem newsletter called "Well Versed" that is often the best part of my day.
For books I'm looking forward to: I often deal with anxiety through knowledge, so I recently asked friends for recommendations for books about pandemics. I'm looking forward to digging into "The Ghost Map" by Steven Johnson, "Get Well Soon" by Jennifer Wright, and "On Immunity" by Eula Bliss.
What have you been listening to lately? What's your go-to music and why?
My husband recently discovered that you can ask Alexa to only play songs from a specific year, and we've been having fun with that. We might pick a year to listen to for an hour or a whole day. Some particularly good years we've discovered: 1968, 1989, 1994, 1996, 2001. 
For current artists, my staples have been Big Thief and Hooray for the Riff Raff. The local Montana artist I have on repeat is Wilma Laverne Miner. We've also been listening to a ton of John Prine since he became sick and died in early April. His songwriting is undeniably good.
What shows or movies are you watching right now? Do you have a guilty pleasure that you'd admit to streaming online? 
The best movie I've watched recently is "Parasite," which is now streaming on Hulu. I also highly recommend director Bong-Jun Ho's other films, especially "Snowpiercer," "The Host," and "Mother." 
Since I review stand-up comedy specials for my Forbes arts and entertainment column, that takes up most of my screen time. The new specials from Taylor Tomlinson and Marc Maron are especially great. The funniest show on television right now is "Joe Pera Talks With You" — and the episodes, oddly calming, are only about 12 minutes long, which is great if you're having trouble focusing for long stretches right now.
What are you currently creating? 
Honestly, I am creating absolutely nothing right now. This is the longest I've gone without performing comedy since the first time I got on stage. I'm also not working on any of my own writing projects. I'm writing for work, and I'm keeping a journal, and that's it. I think for writers and comedians, there are times to write, and there are times to live life and be present so that you can create in the future. My job right now is to survive my stressful situation and to be an observer of everything: what's happening, my feelings, and humanity. I'm not a fan of the popular line of thinking now that we should be creating and productive while we're sheltering in place. My brain is mush. My time is double-booked between work and family. I just have to hope and believe that I will be ready to pick up a pen sometime soon.