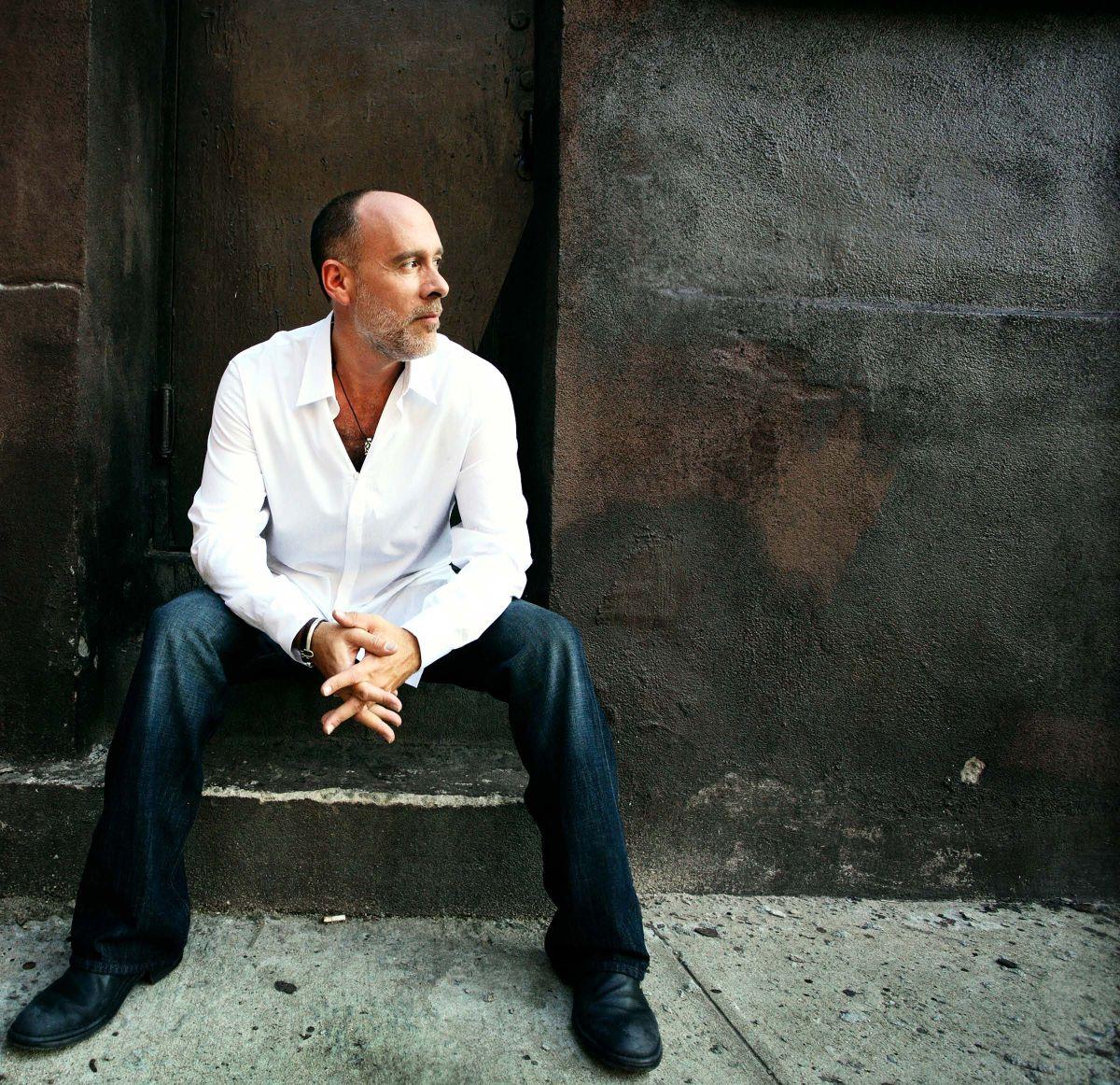 For a musician, life on the road is where battles are fought, earned or lost.
To Grammy-winning musician Marc Cohn – heading to Hamilton's Performing Arts Center on Jan. 17, and Helena's Myrna Loy Center for the Performing Arts, Jan. 18 – his name recognition and reputation are staked squarely on the appeal of the live show.
"Radio has changed so much over the years," said Cohn, 55. "And the business of music has changed, too. Records are unimportant, a way to keep doing more shows. The road is more important than anything else. That's a good thing. That's where an artist learns everything. Records are a beautiful craft. But you find out what you are made of on the road."
Cohn spends months on the road, upward of 100 live shows per year, where reputations are built, enhanced or destroyed with low or high quality outings.
"That is where you are connecting with your audience," said Cohn. "And you become a better singer and performer because of it. The road separates the men from the boys, the girls from the women. Records are a beautiful craft. Records are artistic. Few are selling tens of thousands of records, so going on the road is artistic and economic."
In November, Cohn underwent surgery for a spinal condition and was forced to cancel performances.
"It was more of an ordeal than I was prepared for," said Cohn. "I underwent cervical spine surgery that lasted six hours. I have just started to feel more like myself again."
Although he is synonymous with the southern-infused ballad "Walking in Memphis," Cohn was born and raised in Cleveland, Ohio. Cohn's mother died when he was just 2 years old, and he lost his father at age 12.
"My roots are there explicitly in the lyrical references, at least in the first couple of records. Shaker Lake, well, that's in Cleveland. South Park Boulevard and other streets are in Cleveland. 'Walking in Memphis' confuses the issue entirely. Cleveland is bittersweet. It is home, yet I've been trying to escape from it. It is bittersweet because of all of the sadness it brings up."
Cohn said that his most recent performance in Cleveland was the first and only time it has ever felt even remotely like a homecoming.
"This last one was more sweet than bitter," said Cohn. "I've been coming to Cleveland for years, and 22 years down the road, we have made amends. It was strange on a spiritual level, internally, and quite beautiful. In my stories, there is everything to do with Midwest and Cleveland."
"Walking in Memphis" may remain Cohn's signature number. On a trip out of Memphis along Highway 61 in the desolate Delta, he saw a sign that flashed "Hollywood." The Hollywood Café is a small diner/music joint in Tunica County, Mississippi, smelling of catfish and rife with the sounds of black gospel. There, a black woman in her 70s named Murial once played piano.
"It's definitely the song I'm identified with the most," said Cohn. "A big part of its expression is that I'm an outsider, I'm not a Christian, I'm not a Southerner. It's a song about what it is like to be an outsider, an outsider that I know I am. It's about being a Clevelander in the Deep South, being a Jew in Al Green's church. I wrote the song with the subtext of wondering and asking who I am and who I'm not."
In 2010, Cohn released "Listening Booth: 1970," an ode of covers of many of the great singer-songwriters of the 1970s.
"I think that 1970 was the beginning of the golden age of the album," said Cohen. "Especially when it came to singer-songwriters and it was still the golden age of the single. There was so much range to the music that year. There were these deeply soulful records like 'Moondance' from Van Morrison, 'Sweet Baby James' by James Taylor, 'Bridge Over Troubled Water' by Simon and Garfunkel. 'Tea For The Tillerman" by Cat Stevens. "Tears Of A Clown" by Smokey Robinson."
Marc Cohn's self-titled record "Marc Cohn" earned him a Grammy for Best New Artist in 1991. The 11 track adult-contemporary/Americana folk compilation hit all of the right chords.
"I've always been self-taught," said Cohn. "For me, the instrument was always second to the writing. That has always been the focus, the thing I work hardest at. It's the words. Music is the way to find the compelling adjunct to what I'm trying to say. I have a certain style on the guitar and piano, and it is not a grasp on anything complex. It is simple. I just follow my ear and melodic sense and try writing something that suits my voice. My voice is my main instrument. The melody and chord follows my personal singing voice."
Songwriting is Cohn's highest and most profound meditation.
"I came to songwriting as a means of expression," said Cohn. "It is incredibly therapeutic and helpful. Up until this day, I rely on it to work through something I haven't been able to figure out, to get through some type of disturbance."
Songwriting was Cohn's deliverance after he was shot in the head during an attempted carjacking in 2005 in downtown Denver.
"The guy was high and he needed to get out of town," said Cohn. "He had left a hotel with a fake credit card, and he was on meth. So he tried to kill the driver to get out of town. The bullet went through the windshield and grazed the tour manager, with the bullet landing in my left temple. I was awake when they took it out."
Earlier in the month, Cohn released his first original song in seven years, "The Coldest Corner of the World." The song was prompted by the request of the filmmakers of "Tree Man," a documentary about the seasonal vendors who set up Christmas tree "pop-ups" throughout the streets of Manhattan during the holidays.
Cohn the musician is content in his own skin. Cohn the man doesn't want to chase platitudes or stress over eclipsing earlier accomplishments.
"It would be ridiculous for me to try to chase the first record," said Cohn. "I may have lost some people because of it. But I sold a couple of million records – and that's a wonderful thing. But that didn't strike me as an invitation to churn out more of that or more of the same. My music by default had to evolve. I'm as proud of my most recent, which is every bit as strong, and sounds like a throwback."
Cohn has no reason to bear a grudge; he does not praise himself or reflect longingly on the past. He is grateful that music still provides him with a feeling of happiness.
"All these years," said Cohn, "I guess I could say that I have followed my muse. I hope that as many people as possible can come along for the ride."
Brian D'Ambrosio is a Montana free-lance writer. He is the author of "Warrior in the Ring: The Life of Marvin Camel, Native American World Champion Boxer."