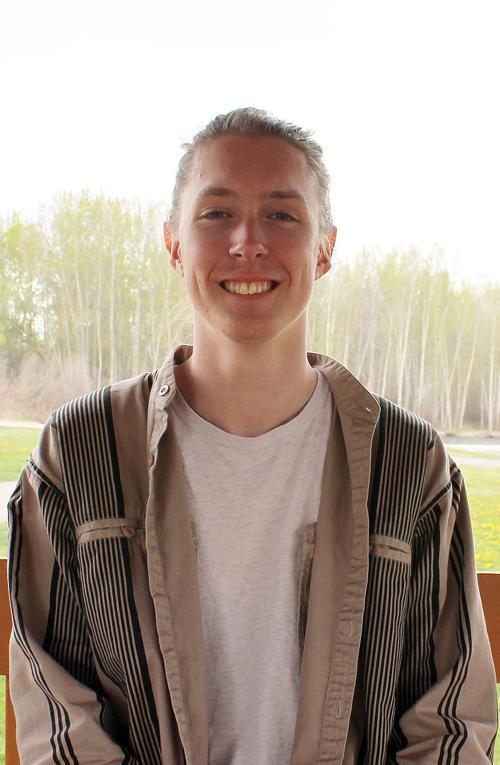 Hamilton High School senior George Evan Glidden-Handgis has been named a 2019 U.S. Presidential Scholar.
HHS Principal Dan Kimzey said everyone at the school is proud.
"George is obviously a brilliant young man, but he's overcome some adversity in life as well, and as magnificent as his mind is, his character and positivity with our staff and students is truly what makes him exceptional," he said.
Glidden-Handgis learned in early March that he was a candidate, submitted letters of recommendation, essays and a school profile, but didn't learn he was a scholar until this week. Out of the 3.6 million students expected to graduate from high school this year, more than 5,200 candidates qualified for the 2019 awards determined by outstanding performance on the College Board SAT and ACT exams.
"I was optimistic but you have respect the statistics of 161 scholars out of 5,200 applicants," Glidden-Handgis said Monday.
His plan is to study Mathematics at the University of Montana in the fall.
"The road map is to study science from the computational processing side of things," he said. "A lot of the processes of the brain can be modeled as algorithms basically and simulated by computers and I think that is what I want to research."
The 2019 U.S. Presidential Scholars are comprised of one young man and one young woman from each state who will attend a ceremony and will receive a Presidential Scholar Medallion in Washington, D.C., on June 23.
Julia Karin Roemer who attends Hellgate High School and lives in Florence was the second Presidential Scholar from Montana.
In a press release, U.S. Secretary of Education Betsy DeVos congratulated the 55th class of U.S. Presidential Scholars, recognizing 161 high school seniors for their accomplishments in academics.
"I want to congratulate this year's class of Presidential Scholars on their achievement both inside of the classroom and out," DeVos said. "Their hard work and commitment to excellence, no matter what challenge they are tackling, will serve them well throughout their lifelong learning journeys. I have no doubt that many of tomorrow's leaders are among this year's class of Scholars."
The business news you need
With a weekly newsletter looking back at local history.