"Spider-Man: Far From Home" (July 2) — There is life after "Avengers: Endgame" for Peter Parker (Tom Holland) on a school trip to Europe, where Jake Gyllenhaal's Mysterio complicates things.
"Midsommar" (July 3) —"Hereditary" director Ari Aster is back to scare audiences again with this film about a couple vacationing in a Swedish village with possible cult tendencies.
"Ophelia" (July 5) —The women of "Hamlet" take center stage in this film with Daisy Ridley and Naomi Watts.
"21 Bridges" (July 12) — Chadwick Boseman puts down his "Black Panther" suit to play a disgraced NY detective pursuing a cop killer in this gritty thriller with Taylor Kitsch and Stephan James.
"Stuber" (July 12) — A ride-share driver played by Kumail Nanjiani gets in over his head when he takes a cop (Dave Bautista) on pursuit as a passenger in this comedy.
"The Farewell" (July 12) — This Sundance phenomenon stars Awkwafina in a rare dramatic role as one part of a Chinese American family that decides to lie to their grandmother about her terminal diagnosis.
"The Lion King" (July 19) — Jon Favreau's hyper-realistic CG update of the animated classic featuring the voices of Donald Glover, Beyoncé, Seth Rogen and James Earl Jones, returning as Mufasa.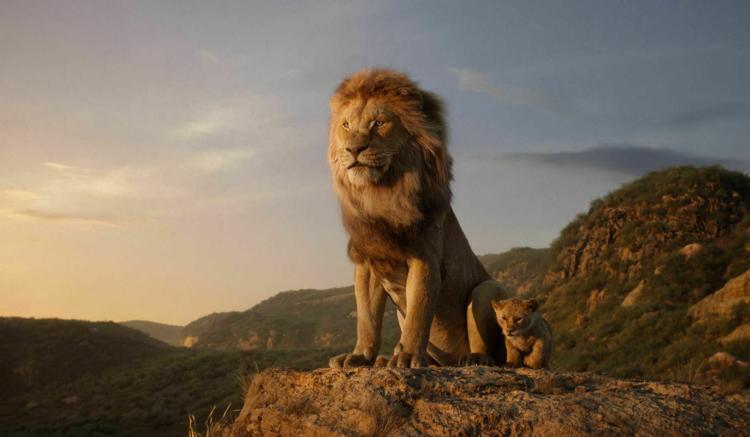 "David Crosby: Remember My Name" (July 19) — A documentary about the singer-songwriter.
"The Great Hack" (July 24) — This documentary takes a close look at the Cambridge Analytica scandal.
"Once Upon a Time in Hollywood" (July 26) — Quentin Tarantino takes audiences back to Charles Manson-era Hollywood in this film about an actor (Leonardo DiCaprio), his stuntman (Brad Pitt) and neighbor Sharon Tate (Margot Robbie).
"Brahms: The Boy II" (July 26) — An unsuspecting young family moves into the Heelshire Mansion and gets to meet Brahms in this sequel to the 2016 film, with Katie Holmes.
"Dora and the Lost City of Gold" (July 31) — A live-action family adventure based on the animated series with Eva Longoria, Eugenio Derbez and Isabel Moner as Dora.
ALSO PLAYING: "Marianne & Leonard: Words of Love" (July 5); "The Return of Martin Guerre" (July 5); "Phil" (July 5); "Armstrong" (July 12); "Crawl" (July 12); "Lying & Stealing" (July 12); "Summer Night" (July 12); The Art of Self Defense (July 12); "Above the Shadows" (July 19); "Sword of Trust" (July 19); "Astronaut" (July 26); Mike Wallace is Here (July 26); "Skin" (July 26).