The Ravalli Republic will publish question and answer profiles of school board trustees in the newspaper. All of the profiles will be available online at www.ravallirepublic.com
The Corvallis School Election will be by mail ballot. All ballots must be received in the Ravalli County Election office, 215 S 4th St, Suite C, by 8 p.m. on May 7. Election Administrator Regina Plettenberg recommends mailing completed ballots by Thursday, May 2.
Corvallis School District has four trustee candidates for two three-year terms. Trustee candidates are Tonia Bloom (incumbent), Jennifer Channer (incumbent), Lindsay Buhler and Patrick Daly.
The Corvallis Faculty Group is hosting a candidate forum for Corvallis School Trustee candidates on Thursday, April 25, in the high school library. The event begins at 6:30 p.m. with a "Meet and Greet" (informal social with cookies and coffee) then the forum begins at 7 p.m. Aaron Holmberg will be the emcee and candidates will answer the questions they were give before the event. Then, there will be a Q&A session for audience questions.
Tonia Bloom
Education: BA Swarthmore College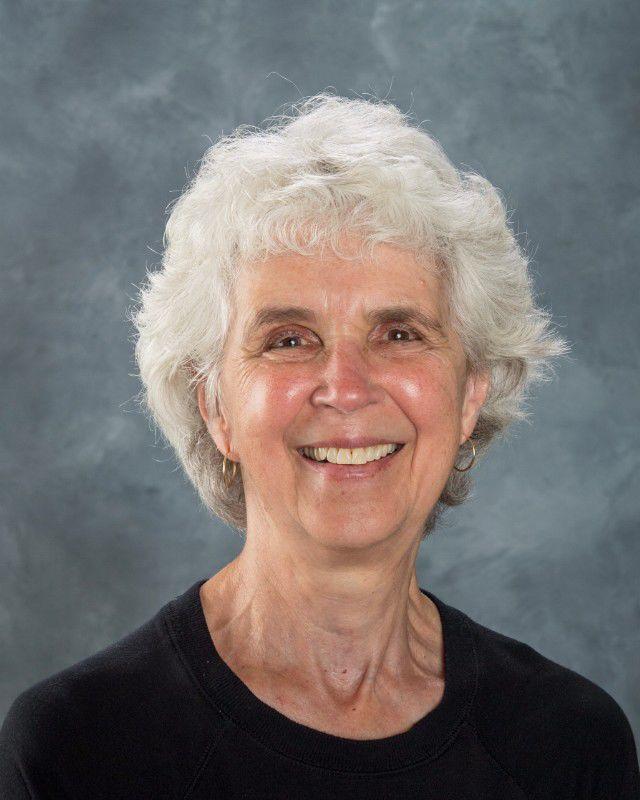 My husband and I moved to the Bitterroot in 1972. Our two sons both attended Corvallis Schools for 13 years, graduating in 1997 and 2000. I am a homemaker and community volunteer. I was first elected to the Corvallis School Board in 1987. I was a board member of the Montana School Boards Association for 8 years, and have also served on several statewide education boards and task forces. I have worked as the volunteer coordinator for the Corvallis Reading Is Fundamental program for over 30 years. I have been on the board of the Corvallis Schools Foundation since it began in 1998 and have served as secretary of the Corvallis Civic Club since its founding in 1993. I am a board member of the Bitter Root Land Trust and am currently its representative to the Ravalli County Open Lands Board. I previously served on the board of the Teller Wildlife Refuge and am an officer of my local irrigation association. When not going to meetings I love to hike, bike, cook, read and spend time with my children and grandchildren.
1. Why are you running for trustee?
I am running for trustee because I want to be part of moving the Corvallis School District forward and ensuring that its students have the best possible education. The Corvallis School District has come a long way in the past 30+ years, growing both in size and in the quality of education it offers to the children of our community. Nevertheless, the challenge of creating, supporting, and further improving quality schools is ongoing and there is much work ahead. A wonderful instructional staff works tirelessly with students at all levels and a dedicated support staff works to support the operations of the district and maintain its buildings and grounds, but it remains a challenge to provide the resources they need and the compensation they deserve. Working to provide the necessary resources, as well as the appropriate organizational structure and policies, is the core responsibility of the school board. For me, efforts to enhance the quality of the Corvallis Schools and to help the Corvallis community be an even better place to live go hand in hand and are a labor of love.
2. Why are you qualified?
I believe my years of experience as a school board member and school volunteer in the Corvallis School District are among my qualifications. In addition, experience in educational organizations at the state level has broadened my perspective on local issues by bringing me into contact with trustees and educational leaders from all over Montana. I have taken the time to attend educational and training sessions for school trustees and have made an effort to learn and understand the state school funding system and how it impacts the Corvallis School District. It is vitally important that the voices of school trustees be heard by legislators and other decision makers to ensure the resources are there to provide students with the education we all want them to have. My most important qualification may be a commitment to making the time to do all these necessary things on behalf of Corvallis students.
3. What major challenge is your school district facing?
With all the challenges schools face, it is hard to narrow it down to only one. Challenges include ensuring adequate financial resources, enhancing curriculum and instruction, meeting the wide-ranging social and emotional needs of children, and improving school safety. However, asked to name one thing, I believe the major challenge at this moment in time is developing a facility master plan to guide the Corvallis School District going forward. In 2017, the community wisely approved the purchase of neighboring Ravalli Electric Co-op property, which now gives the district many possible options for meeting current and future needs. A good facility plan needs to address crowding at the primary school, as well as options for expansion as the middle school and high school student populations grow. It will need to address lack of performing arts and gym space. A plan for traffic circulation, bus lanes, and parking must be part of a good master plan. Lastly, to ensure long-term benefits of the community's investment, a master plan should look ahead and identify options for future expansion beyond what is needed in the near term. The planning process is underway and I look forward to continuing to contribute to it.
Jennifer Channer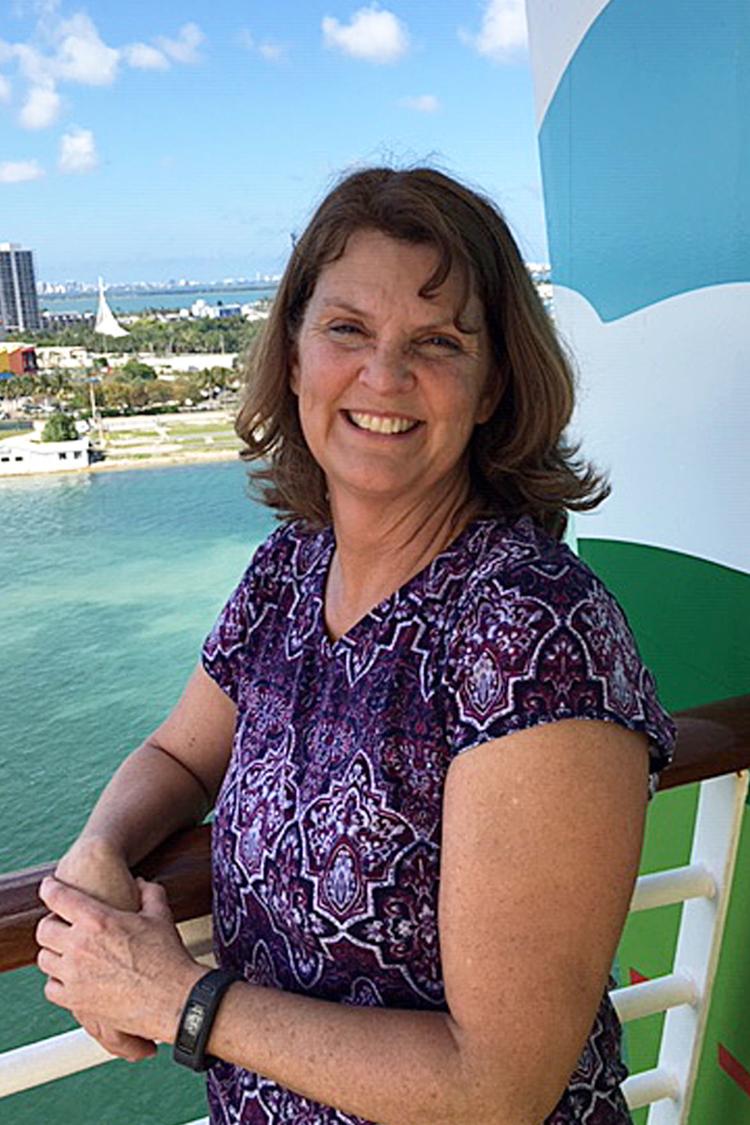 My name is Jennifer Channer and I have lived in the Corvallis community since 1998 when we moved here for my husband's job. My children attended Corvallis Schools from kindergarten through high school. I have a bachelor's and master's degree in nursing. I was an active volunteer in the district classrooms, concession stands and Science Olympiad teams for many years. I have also volunteered for the Community Meals program, Backpacks in our Schools, the Hands and Feet ministry at Canyon View Church as well as volunteering my time on the school board.
1. Why are you running for trustee?
I initially ran for the school board to support the district that was providing such an excellent education for my children. It is exciting and rewarding to be part of a team of educators, administration, classified staff and board members who work together to educate the next generation of kids. Although we enjoy a reputation for academic excellence, I love the fact that Corvallis is not complacent and is always striving to improve. Our board is a diverse group of individuals who rub shoulders with differing segments of our community. I see a lot of value in that diversity. We don't always agree but we don't allow our infrequent differences of opinion to pull us apart. I am enthusiastic about our schools and would appreciate the opportunity to continue to serve as a board trustee.
2. What are your qualifications?
I was first elected to the Corvallis school board in 2007 when my children were attending the primary school. Having my children attend from kindergarten through 12th grade gives me an in depth familiarity with all aspects of the district. Familiarity is critical because we want to retain the flavor and traditions of our district while being open to new ideas to better serve our students.
During my time on the board I have worked with my fellow trustees to develop a strategic plan and have served on the five-year planning and professional development committees, as well as on the facility utilization and planning committee. There is a significant learning curve to being a trustee. School Finance and budgeting are quite complex and take years to fully understand. I still learn new things about them every year. There is a definite benefit to maintaining a balance of new and more experienced board trustees to keep the district running efficiently. A strong board walks the tightrope of maintaining excellence in education while being frugal with our community's hard-earned tax dollars.
3. What major challenge is your school district facing?
While there are a number of challenges facing the Corvallis schools, two prominent ones stand out. There is the ongoing, chronic challenge of providing quality educational and extracurricular opportunities to our students, with limited funds. Balancing the needs of educating kids and trying to adequately compensate our staff has been a longstanding and frustrating challenge. With very few businesses in Corvallis our residents face a disproportionately high tax burden compared to Hamilton residents, for example, and we are extremely grateful for their ongoing support for our district.
Another challenge Corvallis faces involves analyzing our existing facilities structural integrity and utilization and then planning for future expansion needs. Once again, balancing the needs of kids but not over burdening our community is critical. I am currently working on a committee with the assistance of an architectural and design firm to develop a master plan for the district. I hope to continue as a member of the board team and community in addressing these challenges.
Lindsay Buhler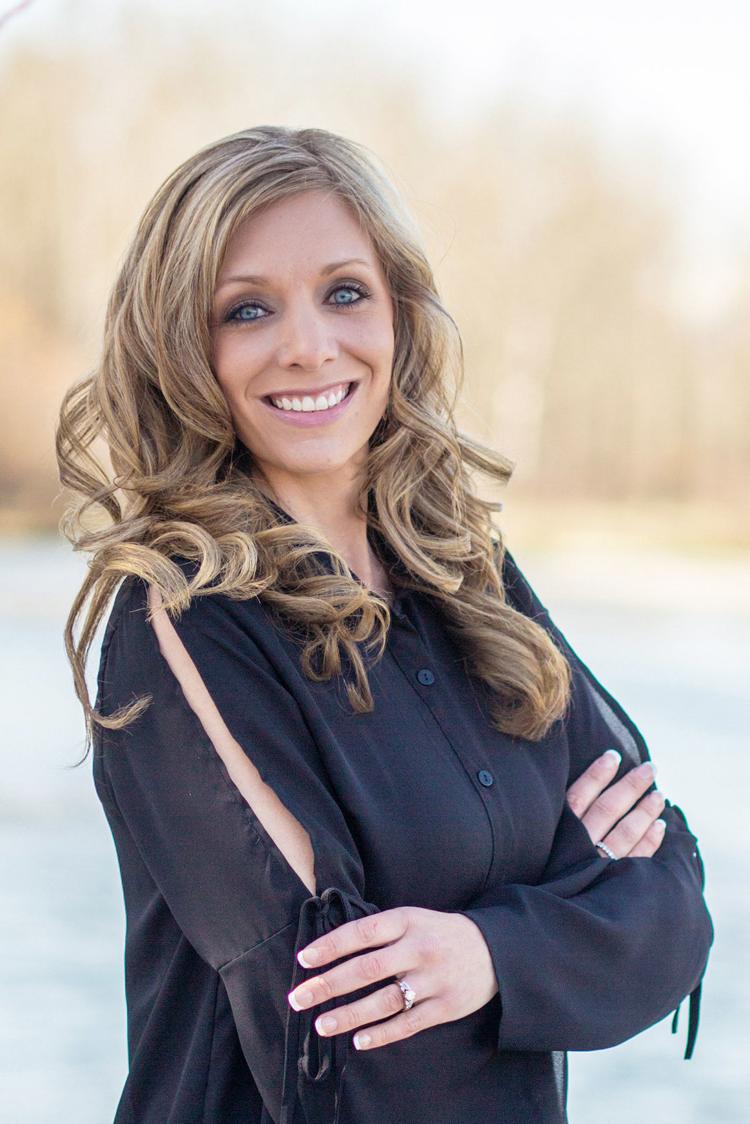 I was born and raised in a small Montana town, so the sense of that type of community has always been a foundation of who I am today. I'm a native of Cut Bank, and I moved to the Bitterroot in 2006. I felt quickly welcomed into the Corvallis community. My husband, Kenny, was born and raised in the Bitterroot. He is a journeyman lineman for Ravalli Electric Co-op. I attended the University of Montana, graduating with a degree in psychology and I am a realtor. We chose to live in the Corvallis community, knowing our kids would be going to a school district with a strong reputation. Our twins will be middle-schoolers in the fall and have attended Corvallis since they were 3, where they began in the pre-school program.
1. Why are you running for trustee?
As a parent and community member, I seek to be a voice for children now and in the future. Everyone in this community has a voice, and I want to listen to and represent those voices. Since becoming a mom I've had a growing interest in public service, and I am eager to serve as a trustee. I look forward to participating in upcoming decisions that will impact the Corvallis community, such as the facilities planning process that would result in changes to the layout of our classrooms, campuses, and town transportation routes. I am excited to participate in increasing the positive climate of our schools as Corvallis rapidly grows. I am thankful to have the opportunity to serve this board, providing Corvallis students with the best possible, K-12 public education, and preparing them to be productive community members.
2. Why are you qualified?
For several years, I have been a regular classroom volunteer in the primary school, the PAWS (Parents at Work in the Schools) group, and the Booster Club. I know what life is like inside the classroom for students and their teachers. Because of that experience, I care strongly about the needs of our schools, our children's futures, and the needs for the community to be involved in Corvallis schools. My business experiences, particularly in real estate, have prepared me for making wise fiscal decisions. I understand the values of assets, negotiations, land, futures, and a proper relationship between risk and conservatism. I offer my passionate experience with children and professional experience in business to serve the interests of both the district and community.
3. What major challenge is your school district facing?
Corvallis Schools face a number of challenges and opportunities for growth. Corvallis taxpayers have an interest in seeing their investments in property used well, especially in terms of facilities planning and future construction. There are many perspectives to involve in increasing positive school climate—teachers, parents, administrators, board members, business owners, taxpayers and students. Corvallis High School's high graduation rates are a source of community pride, and I think there may be opportunities to improve our students' college and career readiness. How can the board and community help resolve this? There are gaps that need to be bridged to make progress and to make Corvallis School District the best it can be. Each of these are examples of challenge and opportunity I wish to be part of if I am elected by the community for the Corvallis Board of Trustees.
Patrick Daly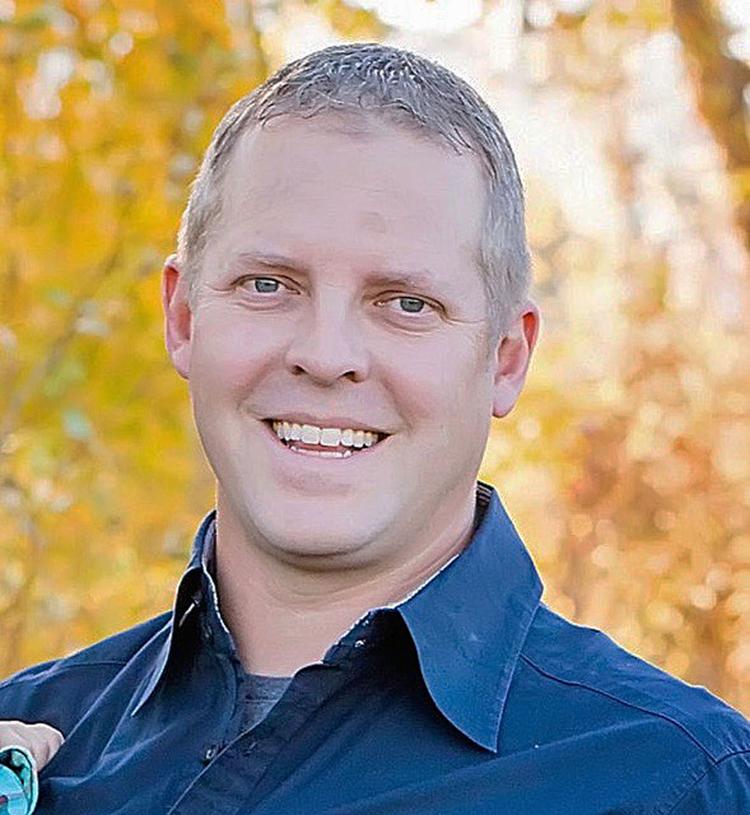 I'm married to Marcy, a physical therapist in Corvallis, and we have three children from preschool to fifth grade. Our youngest will be entering kindergarten in 2020 and will be in the graduating class of 2033. I attended Washington State University and received my degree in biology and secondary education. Due to all of the camps and coaching experience I have had, I wanted to work with kids. I became a middle school science and math teacher. I loved the classroom and coached multiple sports.
My path then led to sales and management in the pharmaceutical and biotech industries. After 15 busy years, I began my own business, selling exotic fish. My family moved to Corvallis in 2010, fulfilling a lifelong dream of mine to return my family to Montana. I spent many summers here as a child visiting my extended family, and it is here that I fell in love with the outdoors, fly fishing and camping.
In recent years, I have used my background to design engaging science lessons for grades K-4. I have also served as booster club president and helped bring an ice rink and daddy/daughter dance to Corvallis. As a regular volunteer, I enjoy the company of many of our parents, teachers, staff and community members.
I believe the board would further benefit from working parents, like myself. Welcoming the class of 2032 this fall, it is important to understand the needs of today's kids. I hope to speak with as many of you as possible. If elected, I promise to be accessible to you, your concerns and ideas.
1. Why are you running for trustee?
The current opportunity to join the Corvallis Board of Trustees is very appealing to me. I'm eager to bring my former teaching experience, familiarity with the local landscape and an innovative mindset to the board. I will listen to the Corvallis community in order to understand and prioritize needs. I will support our school staff, new ideas and initiatives to better support our community, classrooms and (most of all) our kids.
I will look at opportunities to make areas where we are strong even stronger, bringing my sense of innovation to board meetings. I feel this is critical as we make major decisions in the next few years.
I will support programs that enrich our classrooms. I will encourage a mindset of constant improvement and clear vision of where we, as a group, are headed. My support and ideas will go towards enhancing pathways for our students to obtain well-paying jobs and fulfilling lives.
2. Why are you qualified?
I will bring a diverse background and robust experience working with organizations of all sizes. As a teacher, I was always intrigued by the balance of using technology to engage students, while maintaining the critical person to person connection.
The classrooms, schools and extracurricular activities that our children participate in help to define our community. While my focus will always be on the children and their education, I'll also consider how the community can be enhanced by the actions of the district.
I'm of the mindset that one should always be learning and developing, and you can learn something from everyone. Combining open ears, open eyes and willing hands is what makes me an individual that would represent Corvallis' interests while building for the future.
3. What major challenge is your school district facing?
An organization like Corvallis School District is faced with a number of key issues, only some of which I can touch on here. Taxpayers should be keenly interested in the usage of the REC property that was recently purchased by community vote. There are many ideas for how this incredible opportunity will be used, and I'd like to represent the public while working in the group that makes this vision a reality.
I'll also look for ways to support our staff members, the teachers of today, face multiple challenges that didn't exist in the past. Of course, being a parent, I will be a voice for parents as well. I am up to the challenge of being a public servant that will support all groups — teachers, parents, community members and students.
Finally, the students of today enjoy many options beyond those in previous generations. While I'm strongly in favor of the college experience, I also recognize it's not for every child. I'd like to help our schools enhance what they are already doing for college-bound students and also for those who are pursuing other futures.