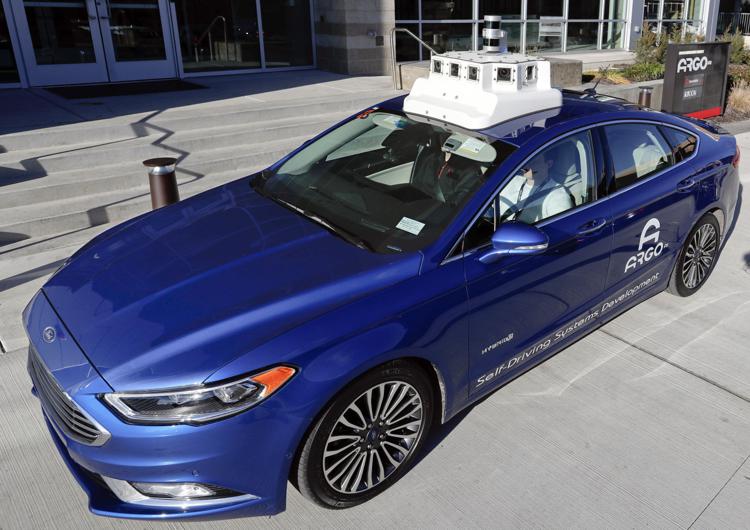 Across the globe, roadway marking lines are different, or they may not even exist. Lane lines aren't standardized, so vehicles have to learn how to drive differently in each city. Sometimes there aren't any curbs to help vehicles judge lane width.
For instance, in Pittsburgh's industrial "Strip District," where many self-driving vehicles are tested, the city draws lines across the narrow lanes to mark where vehicles should stop for stop signs. Sometimes the lines are so far back and buildings are so close to the street that autonomous cars can't see traffic on the cross street if they stop at the line. One workaround is to program vehicles to stop for the line and creep forward.
"Is it better to do a double stop?" asked Pete Rander, president of Argo AI, an autonomous vehicle company in which Ford has invested heavily. "Since intersections vary, it's not that easy."