Jalaluddin Haqqani, 72. The founder of Afghanistan's much-feared Haqqani network, a former U.S. ally turned fierce enemy. Sept. 3.
Bill Daily, 91. The comic sidekick to leading men on the sitcoms "I Dream of Jeannie" and "The Bob Newhart Show." Sept. 4.
Burt Reynolds, 82. The handsome film and television star known for his acclaimed performances in "Deliverance" and "Boogie Nights," commercial hits such as "Smokey and the Bandit" and for an active off-screen love life. Sept. 6.
Richard DeVos, 92. A billionaire and co-founder of direct-selling giant Amway, owner of the Orlando Magic and father-in-law of Education Secretary Betsy DeVos. Sept. 6.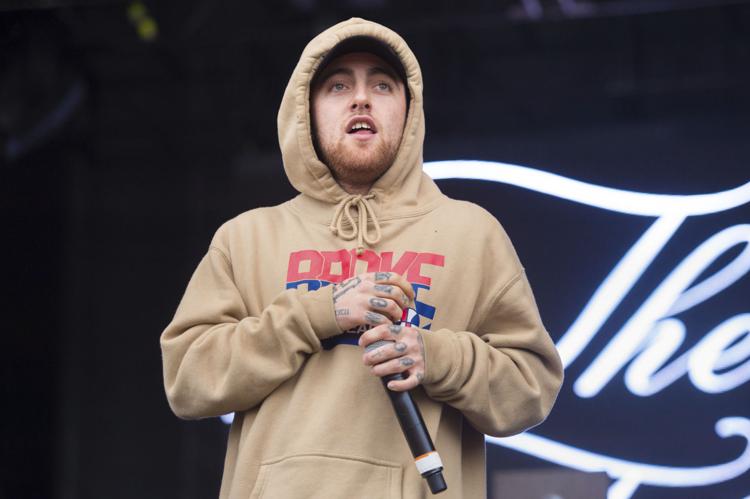 Mac Miller, 26. The platinum hip-hop star whose rhymes vacillated from party raps to lyrics about depression and drug use, and earned kudos from the likes of Jay-Z and Chance the Rapper. Sept. 7. Accidental overdose.
Marin Mazzie, 57. A three-time Tony Award nominee known for powerhouse performances on Broadway in "Ragtime," ''Passion" and "Kiss Me, Kate." Sept. 13.
Gamil Ratib, 92. An award-winning Franco-Egyptian actor whose roles as villain or aristocrat made him a household name across the Arab world. Sept. 19.
Arthur Mitchell, 84. He broke barriers for African-Americans in the 1950s as a ballet dancer with the New York City Ballet and who would go on to become a driving force in the creation of the Dance Theatre of Harlem. Sept. 19.
Tran Dai Quang, 61. The Vietnamese president was the country's No. 2 after the ruling Communist Party's leader. Sept. 21.
Ion Ficior, 90. He was incarcerated for the deaths of 103 political inmates while in charge of a communist-era labor camp in Romania. Sept. 26.
Marty Balin, 76. A patron of the 1960s "San Francisco Sound" both as founder and lead singer of the Jefferson Airplane and co-owner of the club where the Airplane and other bands performed. Sept. 27.
Joe Masteroff, 98. The Tony Award-winning story writer of the brilliant, edgy musical "Cabaret" and the touching, romantic "She Loves Me." Sept. 28.
Otis Rush, 84. A legendary Chicago blues guitarist whose passionate, jazz-tinged music influenced artists from Carlos Santana and Eric Clapton to the rock band Led Zeppelin. Sept. 29.
Sonia Orbuch, 93. She survived the Holocaust as a teenager in eastern Europe by joining a resistance group that was sabotaging the Nazis. Sept. 30.