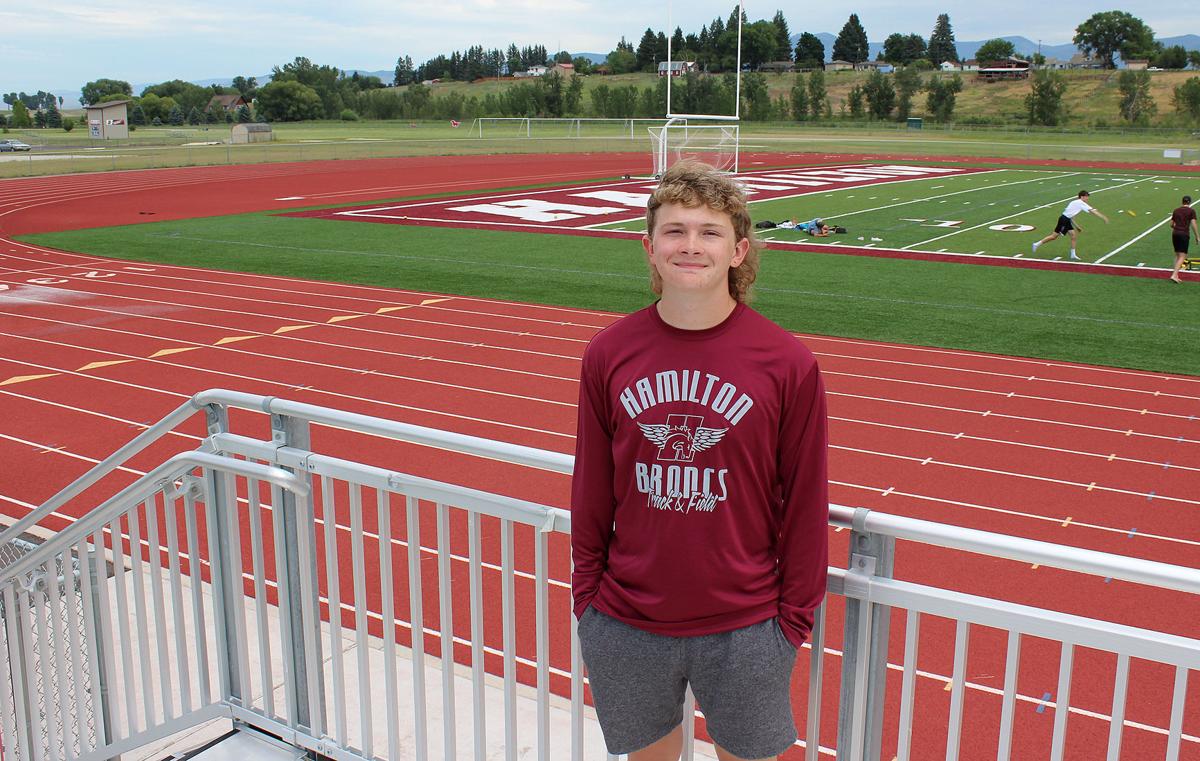 A Hamilton High School Senior had been organizing "2020 Miles for Smiles," a run on July 24 – 26, to be completed virtually or in person, to benefit Emma's House.
However, Tuesday, due to the school's and public health's concerns, the event was postponed until spring.
Logan VanDenburg was getting his senior project completed before the school year even starts and shared the following information prior to the event cancellation:
"It's required to graduate and I was encouraged to do something I'm passionate about and enjoy doing," he said. "I knew from the start that I wanted to do something running related. I knew that with the coronavirus, it would have to be something small." He also didn't trust Montana weather to cooperate next spring.
VanDenburg, a distance runner for the HHS Cross Country and Track teams, selected a 4x4x48. The challenge is to run four miles every four hours, for 48 hours (two days straight). On the HHS track that equals 16 laps, or people can run where they choose to ensure social distancing and reduce the spread of the coronavirus. He noted that the entire run may all be changed to a virtual run depending on school and health department decisions.
"If you're going to run nearly 50 miles, you might as well make it fun," VanDenburg said. "I started putting this together, opened up the registration and shared it on Facebook. I talked it up to all my cross country friends from across the valley."
VanDenburg said he took his time in selecting a nonprofit to benefit.
"I wanted to select a community-based organization," he said. "Emma's House (the children's advocacy center) was affected by the coronavirus in that they couldn't hold their main fundraiser in the spring. I selected them for all the good they do for the community and helping out the youth."
Emma's House board member Nicholett Weston, family nurse practitioner at Family Medicine Center of the Bitterroot, is serving as VanDenburg's mentor for his senior project.
The event is not a competition, and the fundraising comes from runners gathering sponsors and each runner is asked to try to gather $100.
"Also, from members of the community I've raised about $4,000 so far in donations," VanDenburg said. "As part of the high school rules I can't handle any of the money so everyone donates directly to Emma's House through their special link (www.emmashousecac.org)."
VanDenburg said interested runners can register on the Facebook event page called "2020 Miles for Smiles 4x4x48 Challenge."
"We'd love to have people participate any way they want to, whether they are just donating or running virtually or in person," he said. "We've limited the in-person event to 35, but we'd love to see as many people as possible do it. We want to raise money for Emma's House because they do so much good for youth in our valley."
Concerned about COVID-19?
Sign up now to get the most recent coronavirus headlines and other important local and national news sent to your email inbox daily.