Do Muoi, 101. A former general secretary of the Communist Party of Vietnam who worked against the French colonial government and became a committed communist. Oct. 1.
Juan Romero, 68. The hotel busboy who came to Robert F. Kennedy's aid when the New York senator was fatally shot in Los Angeles. Oct. 1.
Leon Lederman, 96. An experimental physicist who won a Nobel Prize in physics for his work on subatomic particles and coined the phrase "God particle." Oct. 3.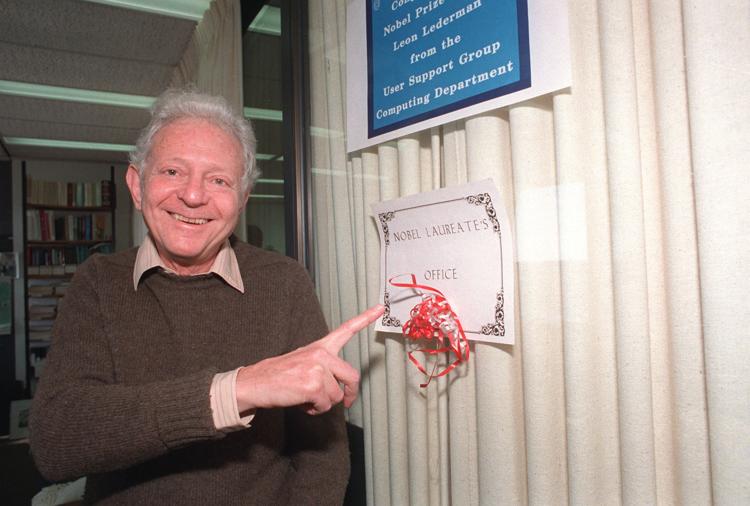 Will Vinton, 70. An Oscar-winning animator who invented Claymation, a style of stop-motion animation, and brought the California Raisins to TV. Oct. 4.
Montserrat Caballe, 85. A Spanish opera singer renowned for her bel canto technique and her interpretations of the roles of Rossini, Bellini and Donizetti. Oct. 6.
Betty Lavonne Grissom, 91. The widow of astronaut Virgil "Gus" Grissom who successfully sued a NASA contractor after his death in the 1967 Apollo launch pad fire. Oct. 7.
George Taliaferro, 91. The star Indiana running back who in 1949 became the first black player drafted in the NFL when George Halas and the Chicago Bears took him in the 13th round. Oct. 8.
Roelof "Pik" Botha, 86. He was the last foreign minister of South Africa's apartheid era and a contradictory figure who staunchly defended white minority rule but recognized that change was inevitable. Oct. 12.
Paul G. Allen, 65. He co-founded Microsoft with his childhood friend Bill Gates before becoming a billionaire philanthropist who invested in conservation, space travel, arts and culture and professional sports. Oct. 15. Complications of non-Hodgkin's lymphoma.
Dorcas Reilly, 92. The woman who created the green bean casserole, a Thanksgiving staple enjoyed by millions. Oc. 15. Alzheimer's disease.
Dennis Hof, 72. A legal pimp who gained notoriety for an HBO series about his business and who fashioned himself as a Donald Trump-style Republican candidate for the state Legislature in a race he won even after he'd already died. Oct. 16.
Earl Bakken, 94. An electronics repairman who created the first wearable external pacemaker and co-founded one of the world's largest medical device companies, Medtronic. Oct. 21.
Joachim Roenneberg, 99. A World War II saboteur who headed a five-man team that daringly blew up a plant producing heavy water, depriving Nazi Germany of a key ingredient it could have used to make nuclear weapons. Oct. 21.
Tony Joe White, 75. The country bluesman and hit songwriter behind such successes as "Polk Salad Annie" and "Rainy Night in Georgia." Oct. 24.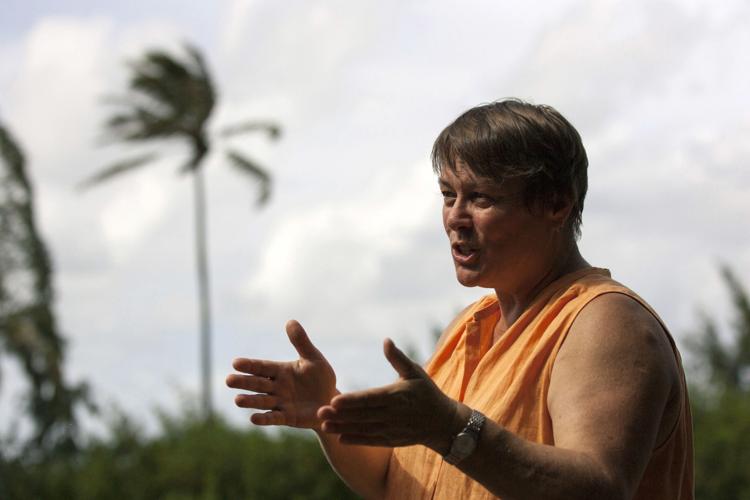 Ruth Gates, 56. A pioneering coral reef scientist who dedicated much of her career to saving the world's fragile and deteriorating underwater reef ecosystems. Oct. 25.
James "Whitey" Bulger, 89. The murderous Boston gangster who benefited from a corrupt relationship with the FBI before spending 16 years as one of America's most wanted men. Oct. 30. Killed in prison.
Teodoro Petkoff, 86. A giant of Venezuela's politics who led a band of communist guerrillas in his youth before winning the praise of Wall Street in a top government post and then launching a newspaper that fearlessly railed against socialist President Hugo Chavez. Oct. 31.