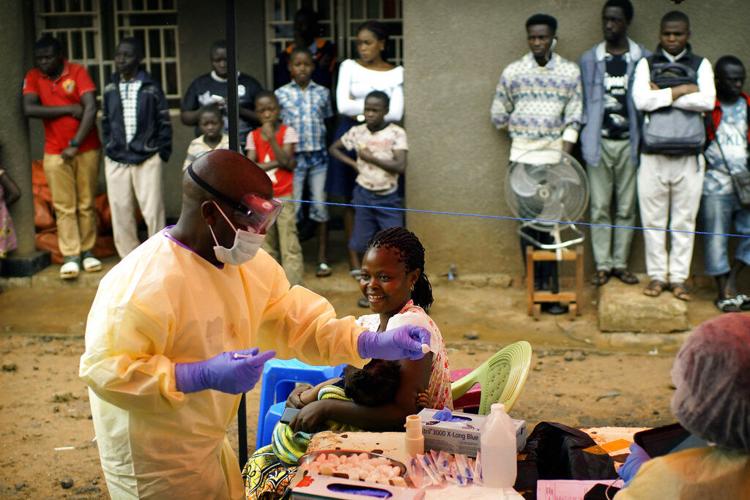 Health workers call this the first Ebola outbreak to occur in what is essentially a war zone. Dozens of rebel groups are active in Congo's northeast, killing hundreds of people in recent years. Attacks have led to a traumatized population that can be wary of outsiders and authorities.
Some residents question why so much attention and money is being spent on Ebola, a disease not seen in this part of Congo until now, instead of other deadly diseases such as malaria.
Amid misunderstandings, emergency workers have struggled to explain the importance of preventative measures. An epidemiologist with WHO was shot dead earlier this year and other health workers have been attacked. The attacks have led to spikes in cases and hurt the painstaking work of tracing the thousands of people who have come into contact with those infected.
"The inability to build community trust has proven a major barrier to stopping the spread of this disease," the International Rescue Committee's vice president for emergencies, Bob Kitchen, said after Wednesday's declaration. "Local communities are perplexed and frustrated by the continued increase in the number of people dying juxtaposed with a massive influx of international organizations into the region."