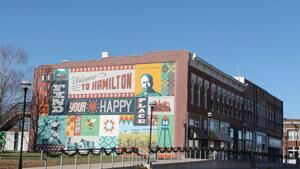 HAMILTON, Mo. — During non-pandemic times, Hamilton's 12 quilt shops and state quilt museum draw visitors from all over and provide support for the local economy. But this year, the quilt shops have been closed since March due to the coronavirus pandemic, and Bob Hughes, with the Hamilton Chamber of Commerce, says the town of 1,800 in Caldwell County has felt that impact.
Be the first to know
Get local news delivered to your inbox!