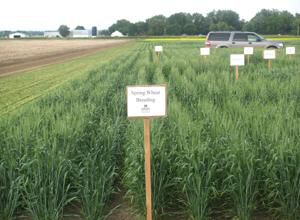 You have free articles remaining.
2019 was a challenging year for farmers. Trade wars affected markets and commodity prices, hardships where faced during planting and harvest, and many farmers rounded out the year with poor yields. Despite the challenges, 2020 came around just the same and as winter melts into spring, farmers must now look ahead to planting decisions.
Be the first to know
Get local news delivered to your inbox!