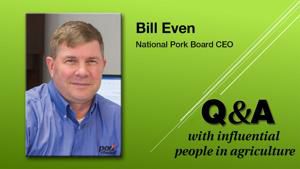 Bill Even is the CEO for the National Pork Board. He joined the organization in June 2016 after previously serving as the industry relations lead for DuPont Pioneer. Prior to that, he served as Secretary of Agriculture in South Dakota.
Be the first to know
Get local news delivered to your inbox!