Short winter days and plunging temperatures mean ice fishing season in Montana, and to make wetting a line a little more interesting, tournaments across the state combine fun with a chance for cash and prizes.
Montana's ice fishing tournaments hit full stride by the middle of January, and depending on location, typically last a day or weekend. Tournaments also offer a variety of species and waterbodies, from rainbow trout at Hebgen Lake on Jan. 14 to walleye, perch, ling, lake trout and several other species at the Glasgow Chamber Ice Fishing Derby on Feb. 10.
Half of the ice fishing tournaments in Montana take place in the northwest in Region 1. The "Perch Assault" tournaments at Lake Mary Ronan and Middle Thompson Lake cover weekends in January and February, respectively. The "Perch Pounder" goes regionwide through most of the month of February, and the Bull Lake Ice Fishing Derby features pike, salmon and bass on Jan. 20-21.
Tournaments are held across central and northeast Montana on Willow Creek, Fresno and Fort Peck reservoirs, plus Ackley Lake.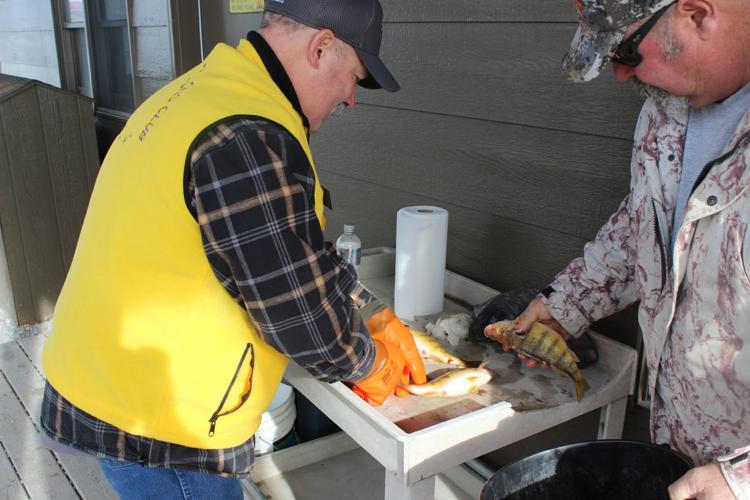 Region 3 includes Hebgen, which is a qualifier for the North American Ice Fishing Circuit; the Stan Shaffer Memorial Ice Fishing Derby on Clark Canyon Reservoir, on Jan. 27; and the Broadwater Lions Perch Derby, Jan. 27-28 at Canyon Ferry Reservoir.
The family-friendly Canyon Ferry event brought out plenty of parents and children last year, with the younger anglers finding their own fun between bites playing on the ice. The derby is one of the Lions Club's biggest fundraisers and requires about 20 volunteers to weigh fish, hand out prizes, and coordinate the mass of adults and children leaving the Silos near Townsend.